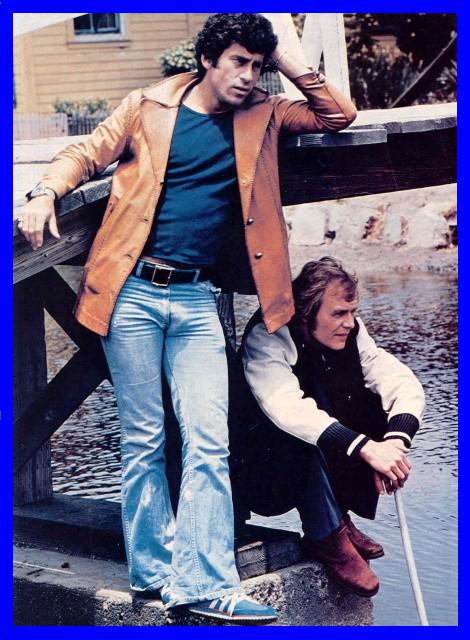 Post SR Snippet
(February/1/2006)
Co written with Elisa Valero
A ring of human organs dealers strikes Bay City, and the case will be much closer to Starsky and Hutch than they thought.
(October/8/2004)
Somebody from the Starsky´s past come back when he´s just discharged from the hospital after Gunther´s shooting
(January/12/2003)
Starsky gets trapped in one of the most terrible ways in which a man can die. Will Hutch be able to find the meaning of that sinister riddle at time to save his partner's life
(April/19/2003)
Co written with Elisa Valero
Starsky and Huch POV about their Terry´s memories
(May/31/2003)
Co-written with Elisa Valero
One of Starsky's old friends is coming back, bringing not just bad memories... but revenge's wishes!
(August/3/2003)
Co-written with Elisa valero
A Christmas trip become almost deadly for Starsky.
(August/3/2003)
If Time bring Us Together Again
Co-written with Elisa Valero
"The Debt" Sequel
(Sept/29/2003)
Year 2031: A look in the future of Starsky and Hutch
(September/20/2003)
Co-written with Elisa Valero
Starsky turning into a farmer? Hutch looking desperately for him? What happened this time?
(October/30/2003)
The guys´parents are coming to town, when something terrible happens
(January/5/2004)
Charity Auction Story in Memory of Paula Wilshe
Starsky & Hutch lives will be shake by old memories and new threats...
(January/21/2004)
What began as a trip to help an old couple, neighbors of Starsky's mom, soon turns into a whirlwind of strange and dangerous events.
(January/30/2004)
Ominous shadows from the past are coming back to menace Starsky and Hutch´s future. What will be Starsky willing to do to save them?
(February/4/2004)
A murder case leads Starsky and Hutch to discover a dark secret hide among the walls of a respectable highschool.
(March/21/204)
Co-Written with Elisa Valero
In the aftermath of Gunther´s shooting, something will threaten Starsky´s recovering…And even his life.
(August/19/2004)
Co-written with Elisa Valero
After what began being just a routine bust, Starsky will have to fight his hardest struggle to get back his life
(September/2/2004)